Our culinary journey continues with a new set of Saveur spices, salts, and Dukkahs! And to help you start your voyage through the Mediterranean and beyond, we're sharing some amazing new recipes that will help you bring friends and family together for memorable meals.
Mediterranean Cheese Log
Ingredients:
1 block Philly Cream Cheese
2 tsp Saveur Spiced Fig Maple Pear Balsamic
1 tbsp Saveur California Onion Mix
3 tbsp diced olives/semi-dried tomatoes/pickles (your choice)
2 tbsp finely grated parmesan cheese
Saveur Mediterranean Almond Dukkah
Method:
Mix cream cheese, cheese, balsamic, California Onion Mix & olives in a bowl.  On a piece of cling wrap, sprinkle the Mediterranean Almond Dukkah.  Roll cream cheese mix into a log or ball and roll onto dukkah until covered.  Wrap in cling wrap and allow to firm in fridge.  Serve with crackers and crudités.
Dukkah Crusted Eggplant
Ingredients:
1 large eggplant/aubergine cut into 8 slices
1-2 tbsp ghee
2 tbsp pomegranate seeds
2 tbsp Saveur Mediterranean Almond Dukkah
3 cups rocket/arugula
½ cup Greek yogurt
2 tsp Saveur Gyro Spice
2 tsp lemon juice
Method:
Brush eggplant with ghee and grill on a medium heat till charred and completely softened, then place on a lined baking tray.  Sprinkle with Mediterranean Almond Dukkah & bake for 5-10 mins in medium oven until dukkah looks toasted.
Mix Gyro Spice & lemon juice in Greek yogurt and set aside.  Place eggplant on top of rocket/arugula, sprinkle with pomegranate seeds and yogurt mix.

Orange & Beet Salad with Dukkah Cream Cheese (adaption from Sweet & Savour)
Ingredients:
1 block Philly Cream Cheese, cut into small pieces
1 tbsp melted butter/ghee
1-2 tbsp Saveur Egyptian Cashew Dukkah
1 tbsp Saveur Garlic Mix
1 tsp Seasoned Salt
4 large beetroot, peeled and cut into wedges
3 oranges
Handful of mint leaves
2 tbsp toasted cashews, roughly chopped
Method:
Preheat oven to 180C/350F. Line 2 baking trays with baking paper.
Place the philly cream cheese on a tray and drizzle with butter, scatter with dukkah and toss to coat. Spread the beetroot on a second tray and drizzle with butter and toss with Garlic Mix & Seasoned Salt.  Bake both for 20 mins or until the philly cheese is golden brown around the edges and the beetroot is cooked to your desired level. (Note: beetroot may take longer to cook)
Zest about ½ of 1 of the oranges in long strips then peel and segment the oranges over the bowl to catch the juice as you go to dress the salad.
Arrange the beetroot, orange segments and philly cheese
on a serving plate.  Scatter with mint, cashews and orange zest, then drizzle with reserved orange juice.  Serve immediately.
Vegetarian Indian Butter Chicken
Ingredients:
400 g/14 oz broccoli, trimmed cut into small florets
2-3 tsp Saveur Indian Butter Chicken Spice
2 tsp ghee
1 brown/yellow onion diced
1 small chili (optional)
2/3 cup tomato passata
250 g/9 oz haloumi
1/3 cup creme fraiche, plus extra to serve (Greek Yogurt can be used)
Mint and coriander to serve (optional)
¼ cup toasted flaked almonds to serve
Steamed rice to serve
Method:
Blitz onion, ghee, chilly and Butter Chicken Spice to form paste.
Heat a wok over high heat.  Add the broccoli and stir fry for 2 minutes.  Add ¼ cup water and stir fry for 5 mins or until the water has evaporated and the broccoli is tender and crisp.  Transfer to a bowl.
Add the paste to the wok and stir fry for 1 min or until aromatic.  Add the passata and 1/3 cup water.  Simmer for a few minutes or until reduced slightly.
Heat a large non-stick frying pan over medium heat.  Cook the haloumi for 1-2 minutes each side or until golden.  Transfer to a plate.
Add the crème fraiche/Greek yogurt, broccoli and haloumi to the wok.  Simmer, stirring for 1 minute or until warmed through.  Divide among bowls.  Top with extra Greek yogurt, coriander/mint and almond.  Serve with the steamed rice.
Use your dukkahs as crusts on salmon/chicken/roasts/haloumi/vegetables/cheese
Traditional Indian Butter Chicken
Ingredients:
1.5lb/750g chicken thigh fillets cut into bite sized pieces
MARINADE
½ cup Greek yogurt
1 tbsp lemon juice
4 tsp Saveur Indian Butter Chicken Spice
1 tbsp ginger grated
2 cloves garlic crushed
CURRY
2 tbsp ghee
1 cup tomato passata
1 cup heavy cream
1 tbsp Saveur Mango Apricot Strawberry Balsamic
1 tsp Saveur Chili & Lime Sea Salt Flakes
Method:
Marinade ingredients can be blitzed for a smoother paste if desired.  Combine the ingredients with the chicken in a bowl.  Cover and refrigerate overnight or minimum of 3 hours.
Heat the ghee over high heat in a large fry pan.  Take the chicken out of the marinade (do not shake off excess or pour the extra into the pan). Cook for around 3 minutes in the pan, or until white all over.
Add the tomato passata, cream, balsamic and salt.  Turn down to low and simmer for 20 mins.  Do a taste test to see if more spices or salt is required.
Garnish with cilantro/coriander and serve with Basmati Rice.

Middle Eastern Lamb Shanks
Ingredients:
4 lamb shanks, trimmed
2 tbsp gluten free flour
2 tsp Saveur Cinnamon Blend Baking Spice
4 tsp Saveur Za'atar Spice Blend
4 tbsp ghee
3 cloves garlic, peeled and finely sliced
1 cup chopped brown onion
1 cup sliced carrot
1 cup sliced celery
¾ cup currants
1 400 g/14 oz can diced tomatoes
2 cups white wine
½ cup coarsely chopped parsley
¾ cup slivered almonds, toasted
Saveur Chili & Lime Sea Salt Flakes to taste
Method:
Place the flour, Cinnamon Blend Baking Spice & Za'atar Spice in a plastic bag and add the shanks 1  at a time, shaking to coat each thoroughly.  Keep any leftover flour.
Brown the shanks in half the oil in a large casserole dish.  Add the remaining oil, garlic, onions, carrot & celery and cook gently to soften but not brown.
Stir through any leftover flour at this stage as well as wine and tomatoes.  Add a little water if necessary to cover the bottom of the lamb & season well with Chili Lime Sea Salt Flakes.
Bring to a simmer on top of stove then bake at 160/320 for 2 hours.  Remove from the oven and add parsley and almonds.  Serve with creamy mashed potato or polenta.
Za'atar Labne
Making your own labne truly is so easy & Saveur makes your choices of flavors amazing.
In a clean dishcloth or muslin place 1-2 cups of Greek yogurt in the middle.
Add 2-3 tsp Saveur Za'atar Spice to yogurt and mix gently.
Twist cloth and gently squeeze out liquid.  Suspend cloth over a bowl in the fridge for up to 72 hours or until the mix is firmer to the touch.
Gently unwrap and serve with pita bread or crackers and salad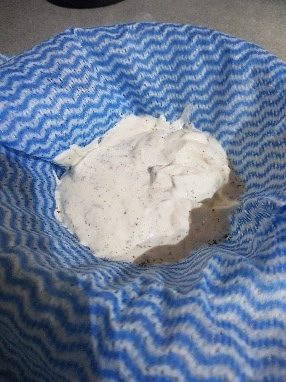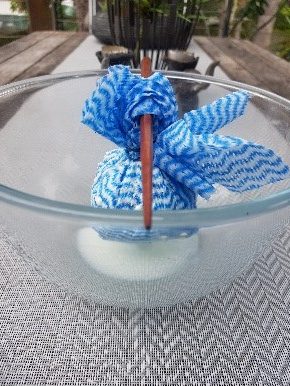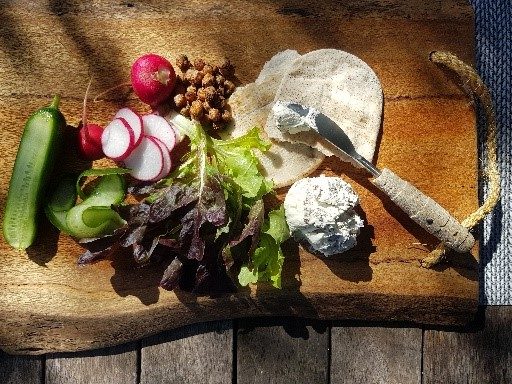 ---
Posted in: