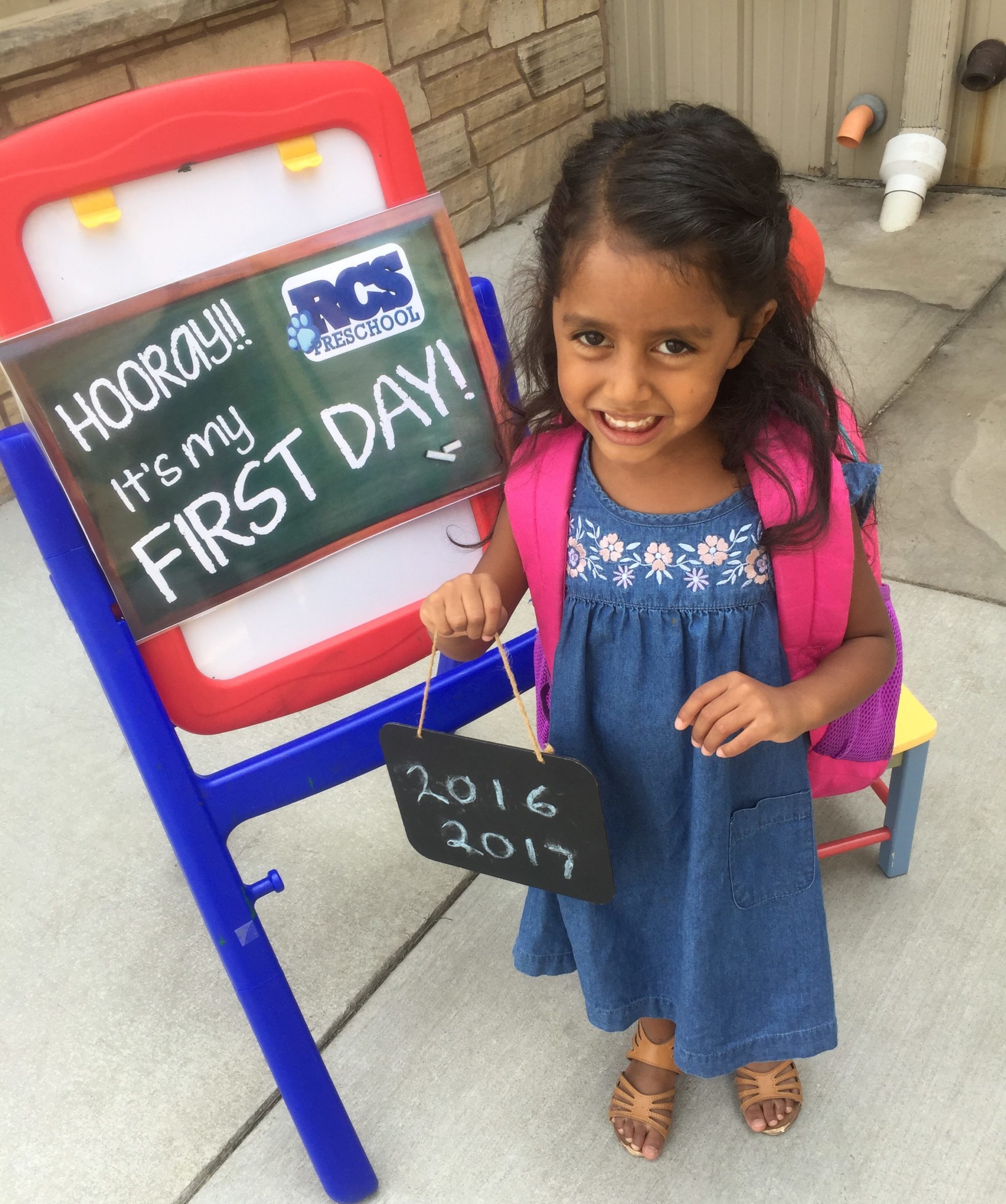 One of my favorite photo album memories are the back-to-school pictures. Anticipation shows on their face and I love to record what they are most excited about – old friends, new friends, fresh school supplies and new things to learn. They all look so adorable.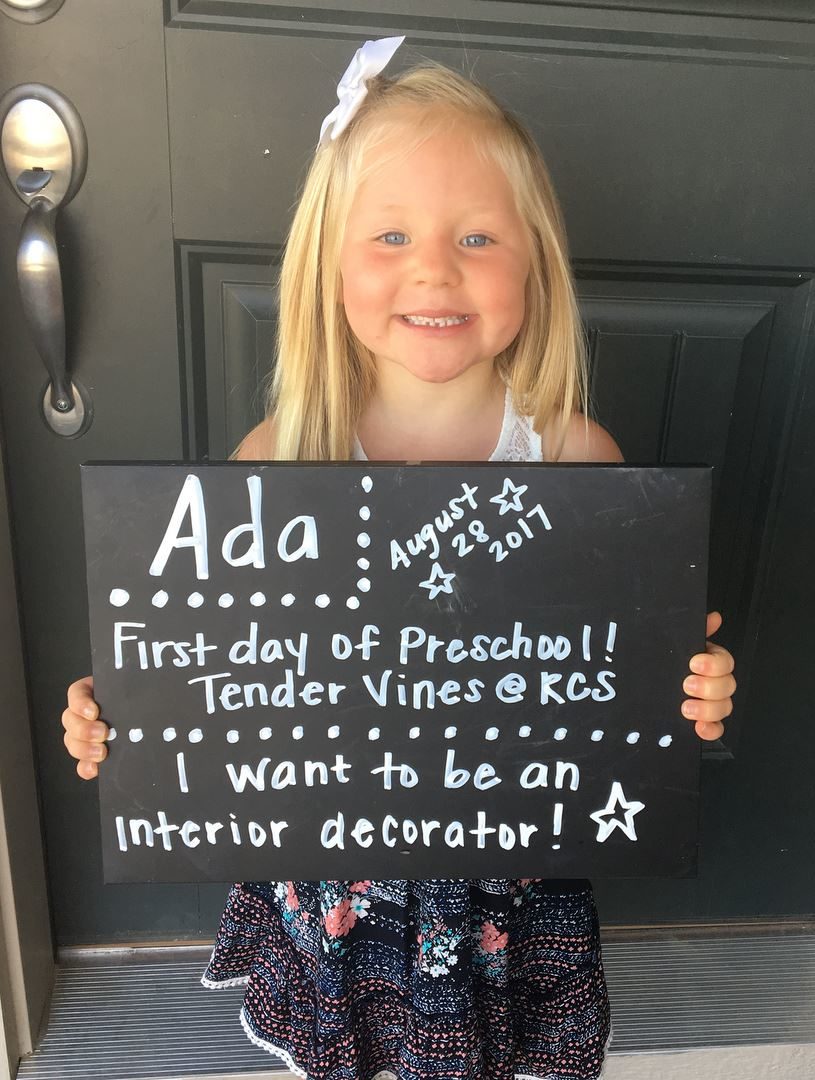 However, our missionary son's children are home-schooled in Brazil and some of the perks that go along with homeschooling are having your dogs sit right next to you while you work. Here is grandson Ari with Zulu and Snickers. Ah, he loves his life!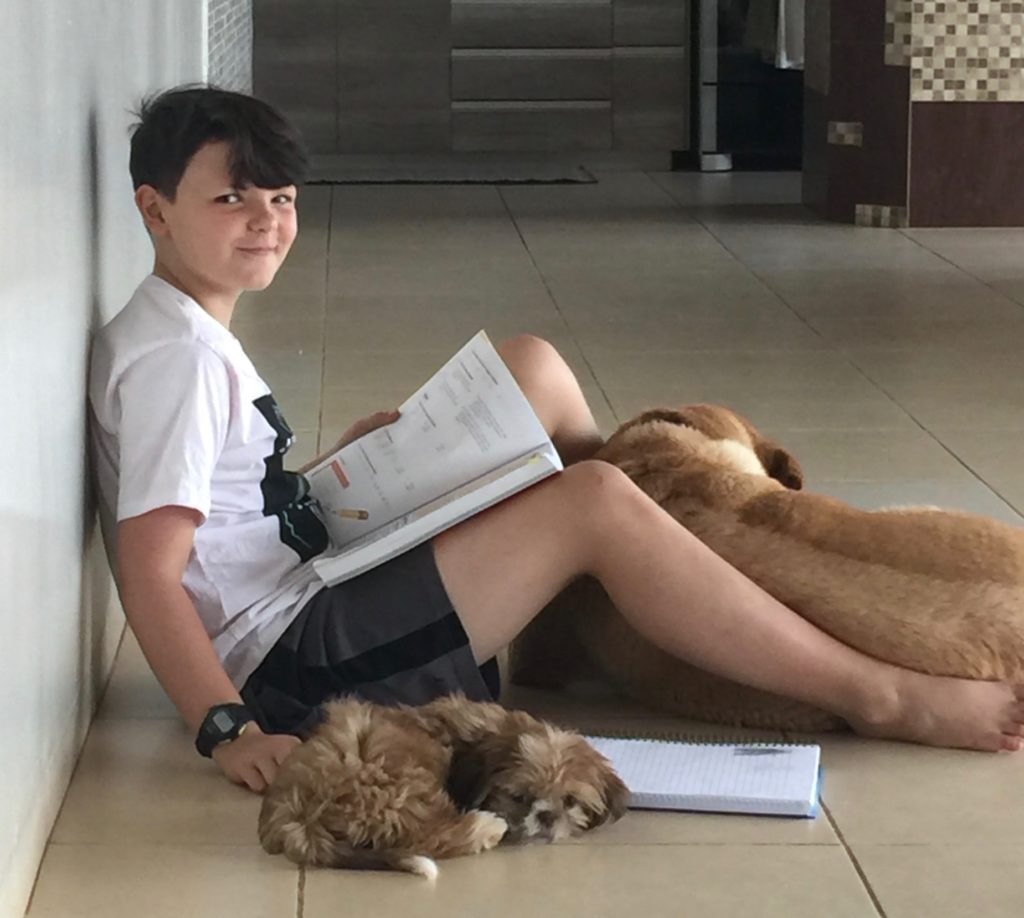 Here is a flashback from school days 1999 when our two oldest sons were members of the swim team. The challenge was to come to school with the most unique look. I think Jacob's hair-do won the contest.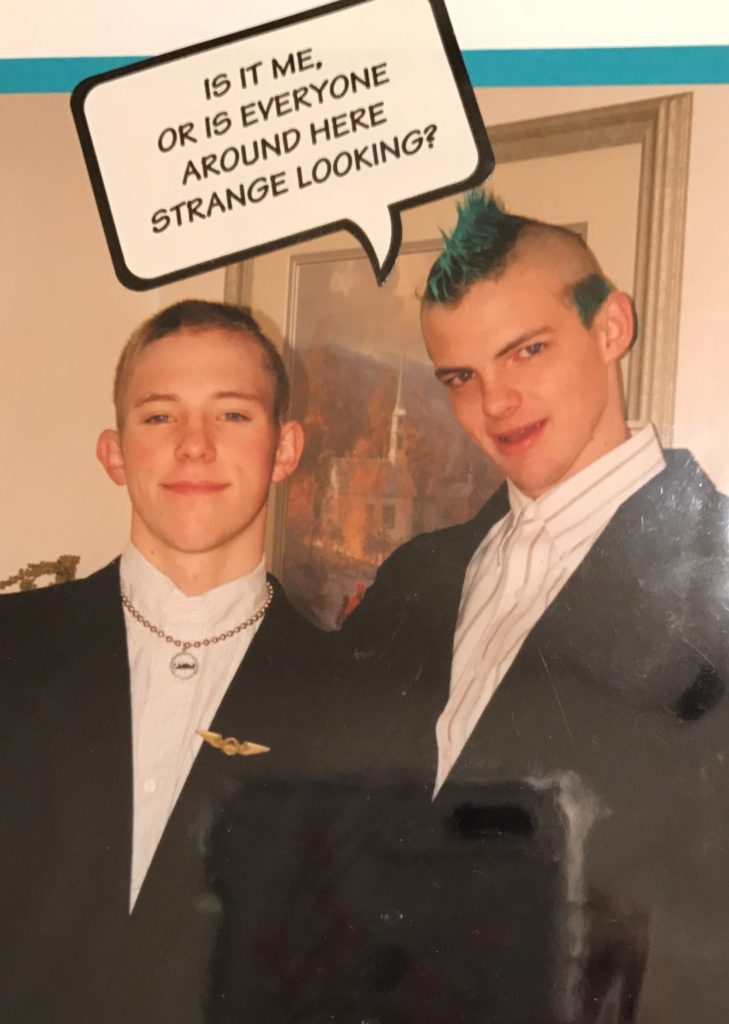 I hope you will enjoy this month as much as I do snapping pictures of the darling students in your life. Please take advantage of the excellent Our Memories for Life sales and you will find the perfect products to make back-to-school pages that you will cherish for years and years.
-Rhonda Anderson, Brand Ambassador for Our Memories for Life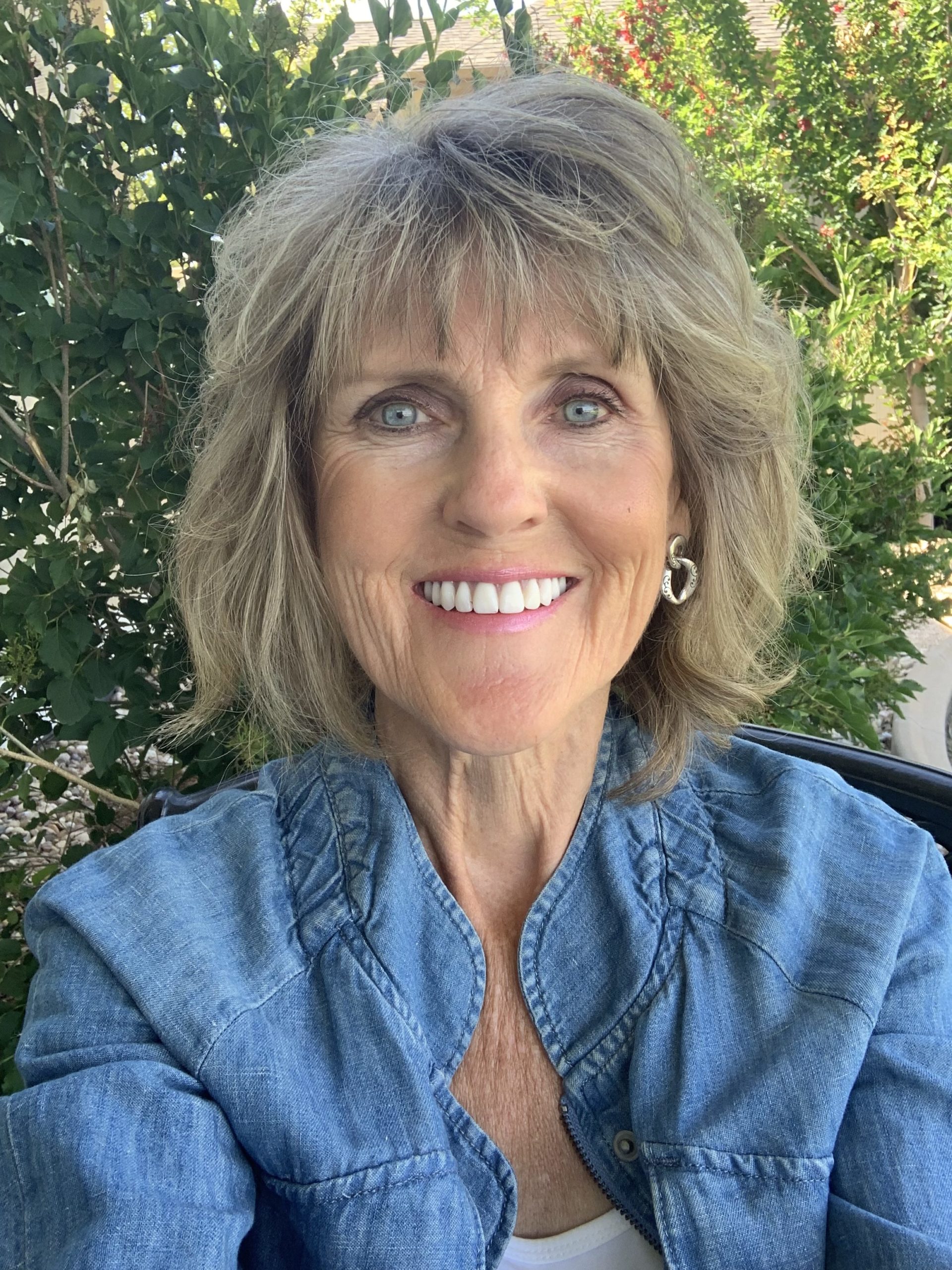 ---
Posted in: